Went out Sunday and Thursday to finish off my fishing season for the year. Had some pretty nice conditions both days. 50 mile runs each way, so most the crew got a good 60-90 minute nap each way. Both trips had 5 adults, about 500+ pounds of ice, life raft, loads of gear, full bait tank, and 51 to 33 tuna on the return trip. She ran 1.2 - 1.4 mpg going 30-40 mph each direction. And that was with almost no pounding (certainly nothing noticeable for the sleeping beauties.
Here's my brother keeping a sharp eye out for any foamers, jumpers, and decent bird activity.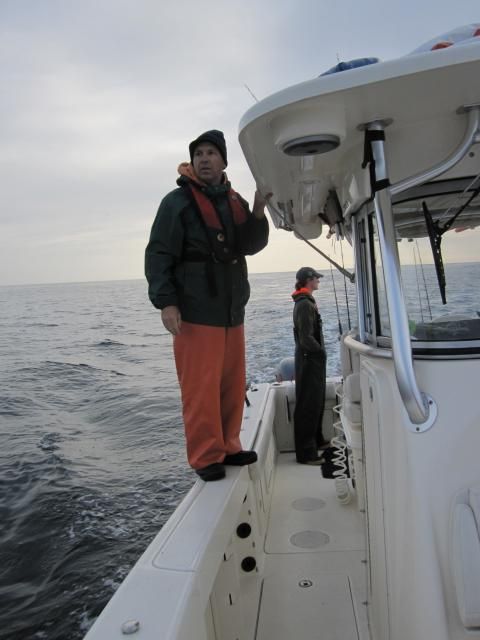 My buddy doing his best Lt Dan impression, guiding us to an area where there were NO fish.
Some success finally.
And pretty much a wide open bite.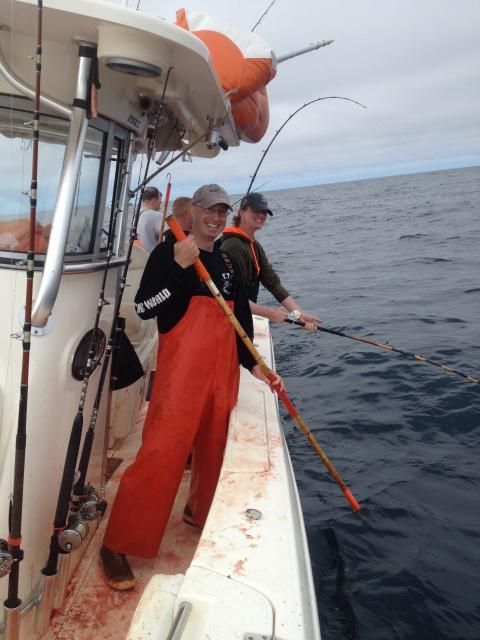 And after a day of 51 dead albacore and 33 dead albacore, the typical ride in.