haven't been able to get out on the better of our days. Mostly fishing in 3-5' swells at 8-10 seconds with 1-3' of wind chop. Finally we got a pretty flat day. Mostly 3' at 12+ seconds and maybe 1'-2' wind chop. Had my dad, brother, nephew, and his best friend (both from WY and never really been on the ocean). We made a 45 mile run SW looking for albacore and quickly found some jumpers. Tossed some chum and live chovies on #2 hooks and it was game on for the better part of 2 hours. Ended up killing 21 albacore for 5 of us on that one stop. Also got my nephew broken in properly after catching his first tuna.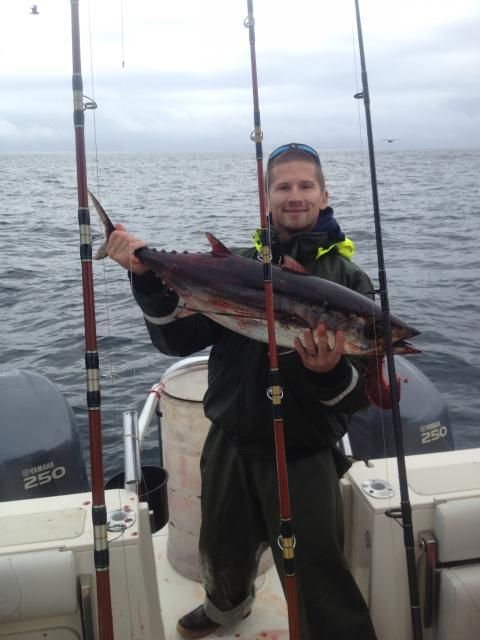 https://www.youtube.com/watch?v=hWWroUy7EPI&list=UU34Me-dwmuF5Vy1gkHTAVRw
Had some tired kids on the run home...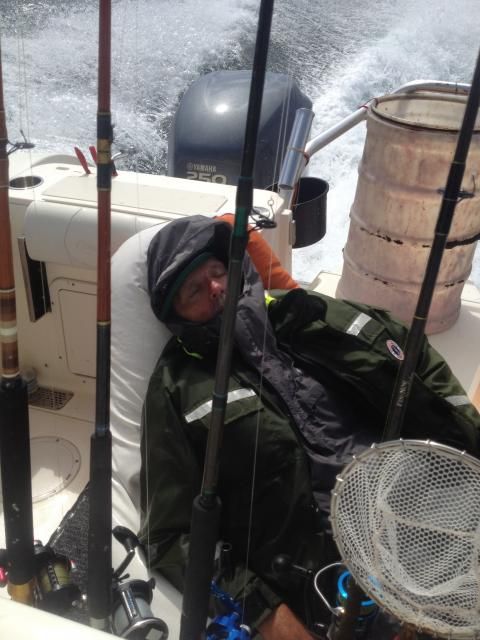 Took it easy the next day (increasing offshore winds and swell) and went salmon fishing for a couple hours. Pretty nice action in only 35' of water. Really cut down on the fuel bill too. A few nice silvers and decent kings.